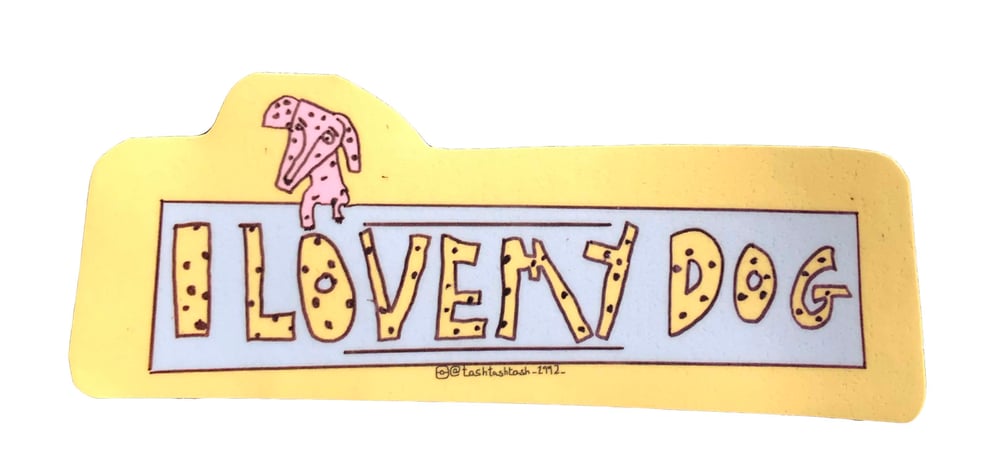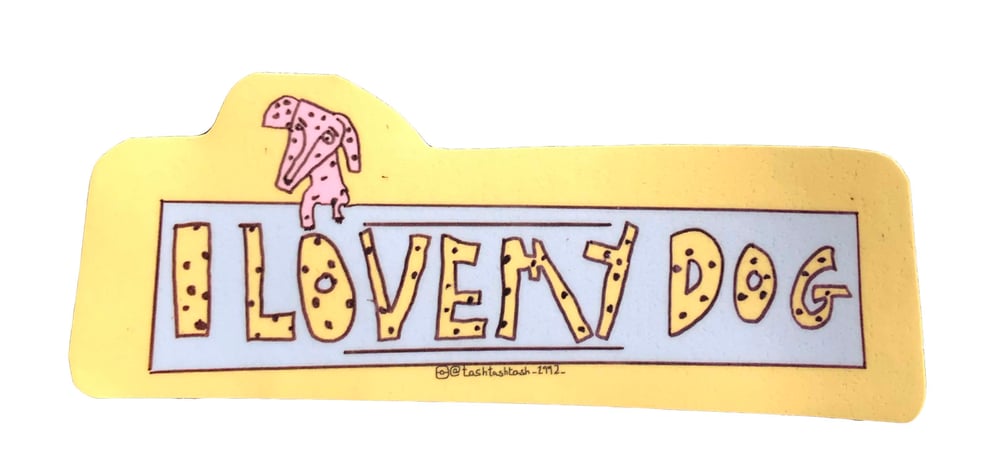 KMAdotcom Tash's 'I love my dog' sticker
£1.50
These stickers have been made by KMAdotcom artist Tash.
KMAdotcom artist Tash speaks about her work....
My dog is the inspiration of a lot of my work.
My sketchbook is full of drawings of my dog sleeping, stretching and playing.
The stickers were specifically designed and created as a present for one of my hero Tyler Posey, the frontman (also Teen Wolf's actor) of punkrock band PVMENT.
I met Tyler when I went to see them playing in Glasgow at King's Tuts just recently.
It was a total blast! best nite ever
I know Tyler is a true dogs lover by following his posts on Instagram.

I like doing the same, posting videos and pictures of my dog as well as posting about my favorite superheroes, that's my other big passion!

I love the idea of having supernatural powers to overcome everyday life challenges and anxiety…wouldnt we all do with that sometimes?
Tash
Instagram @tashtashtash_1992_
Read more about KMAdotcom on www.artlinkkma.wordpress.com